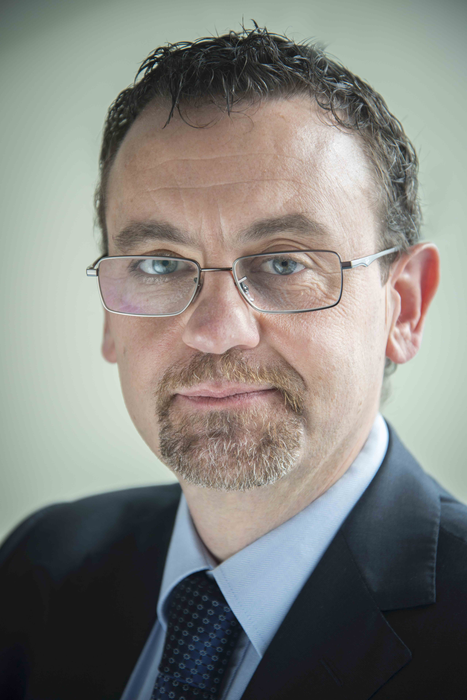 A ground-breaking UK project to develop 'smart dressings' that stimulate tissue repair and report on the body's healing processes could transform the way chronic wounds are treated and change the lives of millions of people around the world.
Chronic ulcers and burns are a global healthcare challenge affecting more than 20 million people a year, many of whom suffer severe pain and discomfort and reduced quality of life. Despite technological advances in wound dressing technology, the fundamental way these wounds are treated – by keeping them moist and protected from infection – has remained largely unchanged for decades. Only a few very expensive products claim to actively stimulate healing.
As a result, dressings fail to heal over 40% of leg and foot ulcers within six months in the UK, and more than a quarter (28%) of such wounds persist for over a year – often leading to amputation and even death. Aside from the human tragedy, the limitations of current dressing technology cost the NHS an additional £3 billion every year.
Now, a team of scientists from the University of Brighton aim to drastically reduce that human and financial cost. Their aim is to create a new generation of 'theranostic' dressings which not only actively speed up wound healing but also provide doctors with diagnostic information on the patient's healing process. Key to this game-changing new approach is the addition of a layer of modified biomaterials known as biomimetic macromolecules to the surface of each dressing. This layer is designed to replicate the patient's natural tissue structures, kick-starting the body's healing processes and encouraging new skin and blood cells to form in the wound area.
Based at the University of Brighton's world-renowned Centre for Regenerative Medicine and Devices (CRMD), the project team brings together a dozen experts from a range of fields including immunology, podiatry, biochemistry and fluid dynamics. Leading the team is Professor Matteo Santin, Professor of Tissue Regeneration at the University of Brighton and director of the CRMD, who has spent more than thirty years carrying our research into the development of new types of biomaterials to aid healing and the monitoring of disease.
Professor Santin said: "Every year, millions of people around the world suffer pain, discomfort and reduced quality of life from chronic wounds which heal too slowly or not at all. The result is not just human suffering, but also a huge financial cost to health services worldwide, including our own NHS.

"Building on almost three decades of pioneering research in a range of fields, our team aims to transform the way severe wounds are treated. Using pioneering techniques developed here at Brighton, we will create an entirely new generation of wound dressings that speed up the healing process and give doctors confidence that their patients are on track for a successful recovery."
The project – 'A biomimetic macromolecular platform for tissue healing and diagnostics at medical device interfaces: a personalised wound dressing model' – is funded by the Engineering and Physical Sciences Research Council (part of UK Research and Innovation) through a £2.88m grant, which makes it the largest single research grant ever awarded to the University of Brighton.
As well as creating new biomimetic macromolecules which improve on existing biomaterials, the project also promises to transform healthcare approaches in areas beyond wound treatment. These include better understanding of molecular interactions within organs, and creating synthetic antibodies or novel molecular probes which can be used for new diagnostics in the treatment and diagnosis of a range of diseases.
About the Centre for Regenerative Medicine and Devices @ University of Brighton
The University of Brighton's Centre for Regenerative Medicine and Devices brings together internationally-recognised research leaders in cell therapy, tissue engineering, gene therapy and biomaterials, creating innovative products and treatments that tackle both the traumatic and socio-economic impact of a wide range of health issues.
The centre focuses on scientific knowledge, diagnostics and treatments based on regenerative medicine and devices in five main priority areas: neurodegenerative diseases and sensory dysfunctions, diabetes, wound healing, cardiovascular diseases and musculoskeletal diseases.
---