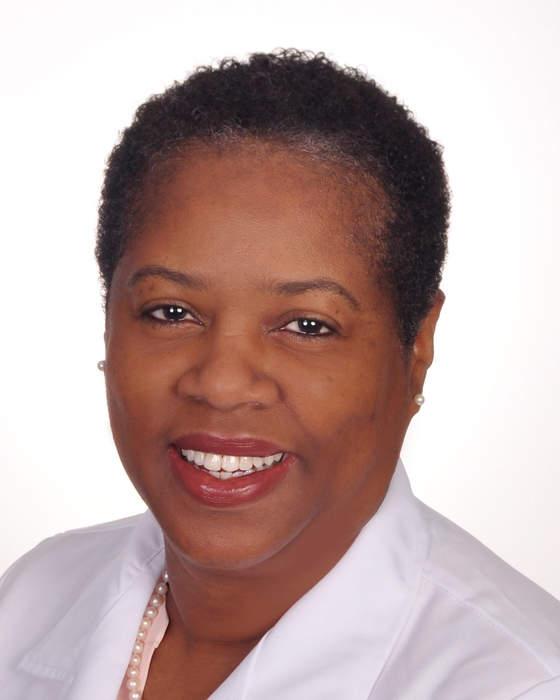 NEW YORK (May 13, 2022)—Dr. Denise Howard, a leading obstetrician and gynecologist who specializes in gynecologic surgery and women's reproductive health, has been appointed chief of the Department of Obstetrics and Gynecology at NewYork-Presbyterian Brooklyn Methodist Hospital, effective May 1. She is also an assistant professor of clinical obstetrics and gynecology and vice chair in the Department of Obstetrics and Gynecology at Weill Cornell Medicine.
In her new role, Dr. Howard will enhance Weill Cornell Medicine and NewYork-Presbyterian Brooklyn Methodist Hospital's full spectrum of world-class women's health services in Brooklyn, providing patients with convenient access to exceptional care and leading specialists right in their community. The Department of Obstetrics and Gynecology offers comprehensive health care services across a woman's lifetime including prenatal and postpartum childbirth services, family planning and cancer screenings, and treats disorders of the female reproductive system, such as cervical and endometrial cancers, abnormal uterine bleeding, fibroids and urinary incontinence and pelvic floor conditions. NewYork-Presbyterian Brooklyn Methodist Hospital delivers about 5,000 babies annually and offers an active midwifery program.
Dr. Howard was previously chief of gynecology at Geisinger Health System and assistant professor of clinical obstetrics and gynecology at the Geisinger Commonwealth School of Medicine in Danville, Penn.
"Dr. Howard is an accomplished leader in women's health with a wealth of experience in this field," said Dr. Laura Riley, chair of the Department of Obstetrics and Gynecology at Weill Cornell Medicine and obstetrician and gynecologist-in-chief at NewYork-Presbyterian/Weill Cornell Medical Center. "With a proven commitment to her patients and to trainees, she is the ideal choice for the position, and I look forward to working with her as we continue to provide comprehensive women's health care services in Brooklyn."
As chief of obstetrics and gynecology, Dr. Howard will focus on delivering care that is accessible, safe, efficient, effective, patient-centered, timely and equitable. This will be achieved by making sure that appropriate processes are in place to minimize adverse events; the care provided is evidence-based; and measures are implemented to enhance the patient experience. Dr. Howard will also maintain alignment between the department's OB-GYN services and those offered throughout NewYork-Presbyterian's health care system and Weill Cornell Medicine. Dr. Howard plans to continue to build upon the diversity of providers at the hospital, reflecting the community's rich diversity.
Dr. Howard engages in clinical research, with a previous focus on pelvic floor problems arising from childbirth, and most recently, cervical cancer prevention. "We have many tools to eliminate cervical cancer, including screening and the human papillomavirus (HPV) vaccine, but our progress against the disease has slowed as too many patients don't receive the proper screening or follow-up care," she said. "We need to address the issues preventing all women from accessing preventive services and make cervical cancer a never-event."
Dr. Howard's new role marks her return to the Weill Cornell Medicine community; from 2015 to 2019 she served as an assistant professor of clinical obstetrics and gynecology at Weill Cornell Medicine-Qatar, a location of Weill Cornell Medicine in the Middle East and the first American medical school established outside the United States. A joint venture between Cornell University and Qatar Foundation, Weill Cornell Medicine-Qatar provides patient care and medical education, as well as conducts biomedical research. Dr. Howard was also a senior attending physician at Sidra Medicine, Qatar Foundation's teaching hospital and research center specializing in women's and children's health.
About Dr. Denise Howard
Dr. Howard received her bachelor's degree from the University of Mississippi, followed by a medical degree and master's degree in public health from Johns Hopkins University. She completed her residency at the University of Pittsburgh Medical Center and a fellowship in urogynecology and reconstructive pelvic surgery at Michigan Medicine.
Dr. Howard was a lecturer, assistant professor and then adjunct professor at Michigan Medicine from 1997 to 2005. Beginning in 2010, Dr. Howard held various roles in Abu Dhabi, United Arab Emirates, as a consultant for Corniche Hospital and Health Plus and then the corporate clinical lead in obstetrics and gynecology for Mediclinic from 2013 to 2015. She joined Weill Cornell Medicine-Qatar and Sidra Medicine in 2015, where she served until her appointment in 2019 as chief of gynecology at the Geisinger Health System.
Dr. Howard has co-authored more than 16 articles published in notable, peer-reviewed journals, including Obstetrics & Gynecology, the International Urogynecology Journal and the American Journal of Obstetrics & Gynecology. She has served as a reviewer for leading journals in the field and as a member of the editorial board for the Physician Leadership Journal. In 2017, she authored an educational book for women called "The Essence of You: Your Guide to Gynecologic Health." Dr. Howard is a fellow of the American College of Obstetricians and Gynecologists and a member of numerous professional associations including the Society of Gynecologic Surgeons and the American Association for Physician Leadership.
She has relocated to New York City with her husband, a native New Yorker, and their two children.
NewYork-Presbyterian
NewYork-Presbyterian is one of the nation's most comprehensive, integrated academic healthcare systems, encompassing 10 hospitals across the Greater New York area, more than 200 primary and specialty care clinics and medical groups, and an array of telemedicine services.
A leader in medical education, NewYork-Presbyterian Hospital is the only academic medical center in the nation affiliated with two world-class medical schools, Weill Cornell Medicine and Columbia University Vagelos College of Physicians and Surgeons. This collaboration means patients have access to the country's leading physicians, the full range of medical specialties, latest innovations in care, and research that is developing cures and saving lives.
Ranked the #1 hospital in New York and the #7 hospital in the nation in U.S. News & World Report's Best Hospitals rankings, NewYork-Presbyterian Hospital is also recognized as among the best in the nation in the U.S. News Best Children's Hospitals rankings. Founded 250 years ago, NewYork-Presbyterian Hospital has a long legacy of medical breakthroughs and innovation, from the invention of the Pap test to pioneering the groundbreaking heart valve replacement procedure called TAVR.
NewYork-Presbyterian's 48,000 employees and affiliated physicians are dedicated to providing the highest quality, most compassionate care to New Yorkers and patients from across the country and around the world. For more information, visit www.nyp.org and find us on Facebook, Twitter, Instagram, and YouTube.
Weill Cornell Medicine
Weill Cornell Medicine is committed to excellence in patient care, scientific discovery and the education of future physicians in New York City and around the world. The doctors and scientists of Weill Cornell Medicine — faculty from Weill Cornell Medical College, Weill Cornell Graduate School of Medical Sciences, and Weill Cornell Physician Organization — are engaged in world-class clinical care and cutting-edge research that connect patients to the latest treatment innovations and prevention strategies. Located in the heart of the Upper East Side's scientific corridor, Weill Cornell Medicine's powerful network of collaborators extends to its parent university Cornell University; to Qatar, where Weill Cornell Medicine-Qatar offers a Cornell University medical degree; and to programs in Tanzania, Haiti, Brazil, Austria and Turkey. Weill Cornell Medicine faculty provide exemplary patient care at NewYork-Presbyterian/Weill Cornell Medical Center, NewYork-Presbyterian Westchester Behavioral Health Center, NewYork-Presbyterian Lower Manhattan Hospital, NewYork-Presbyterian Queens and NewYork-Presbyterian Brooklyn Methodist Hospital. Weill Cornell Medicine is also affiliated with Houston Methodist. For more information, visit weill.cornell.edu.
---