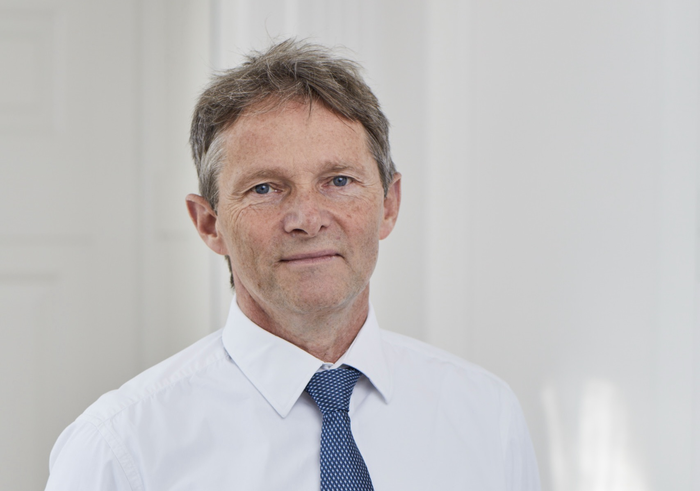 Mads Melbye will take up the position as Scientific Director at the Danish Cancer Society on 15 June. Mads Melbye is a doctor of medicine, professor of medical epidemiology and internationally recognized for his research, which among other things has made a difference for patients with cancer and HIV. He has published more than 600 scientific articles and has many years of experience as a research leader. At the Danish Cancer Society, Mads Melbye will have the overall leadership of the Danish Cancer Society Research Center, which employs approximately 155 researchers from 27 countries. Research at the Center includes epidemiological and biological research, as well as prevention, personalized medicine and perspectives for cancer survivors.
CEO of the Danish Cancer Society Jesper Fisker is pleased with the appointment of the new Scientific Director:
– Mads Melbye has received great recognition for his research and is a visionary and well-liked leader. I look forward to having him on board. Our cancer research is at a very high level, but a continued development requires a constant focus and effort. I know that Mads Melbye can deliver that, says Jesper Fisker.
About Mads Melbye
Mads Melbye obtained his MD degree and later DMSc degree at University of Aarhus, Denmark. He was 1985-86 postdoc at the National Cancer Institute, NIH, USA After clinical training he became senior investigator at the Danish Cancer Registry and from 1991 state epidemiologist at Statens Serum Institut (SSI), Copenhagen, Denmark. He founded the Department of Epidemiology Research at SSI. In 2004 he became a member of SSI's Executive Board and in 2012 he established the Danish National Biobank. In the period 2016-2020, Melbye was CEO of Statens Serum Institut. Mads Melbye is professor in clinical epidemiology at University of Copenhagen and recently held a position as professor at the Norwegian University of Science and Technology and as senior advisor to the Norwegian Institute of Public Health. He has over the years had other obligations, e.g. as chair of the scientific and later governing council of the International Agency for Cancer Research (IARC) in Lyon, visiting professor at Stanford University School of Medicine, board member at the UK Biobank and, board member at the Cancer Registry of Norway.
About the Danish Cancer Society and the Danish Cancer Society Research Center
The Danish Cancer Society is Denmark's largest patient association, and research is an integrated part of the Society's work. 60 per cent of the funds go to research - among other things, to the Danish Cancer Society Research Center on Strandboulevarden in Copenhagen.
---