Feature Story | 27-Sep-2022
Vanderbilt University Medical Center earns National Pancreas Foundation Center designation
Vanderbilt University Medical Center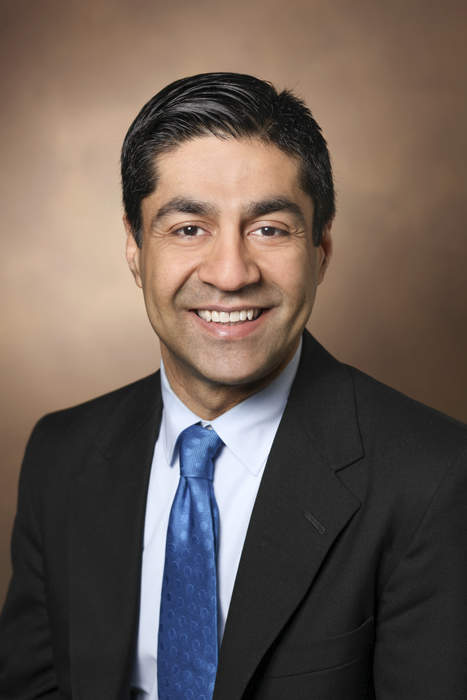 The National Pancreas Foundation has recognized Vanderbilt University Medical Center (VUMC) as a Center of Excellence for both pancreatic cancer and pancreatitis.
The designation comes after a rigorous audit to determine that an institution offers multidisciplinary treatment of pancreatic cancer and pancreatitis with a focus on the "whole patient" to provide the best possible outcomes and an improved quality of life.
VUMC is the only National Pancreas Foundation Center of Excellence in Tennessee, having first earned the pancreatic cancer designation in 2021 and the pancreatitis designation in 2022. VUMC received renewal as a Center of Excellence for Pancreatic Cancer with added recognition for being an academic institution with expertise in research and clinical trials. The pancreatitis designation is for the treatment of adults.
Designation criteria include having the required expert physician specialists, such as gastroenterologists, pancreas surgeons, medical oncologists and interventional radiologists, along with more patient-focused programs, such as a pain management service, psychosocial support and more.
"I am very proud of this achievement," said Kamran Idrees, MD, MSCI, MMHC, Ingram Professor of Cancer Research and chief of the Division of Surgical Oncology and Endocrine Surgery. "This award is certainly validation of our entire multidisciplinary team's delivery of excellent patient care."
The Vanderbilt Pancreas Center offers a protocol that prioritizes time to treatment, second-opinion sessions, a multidisciplinary clinic and a nurse navigator to personally assist patients. For more information about the Vanderbilt Pancreas Center, visit www.vanderbilthealth.com/program/pancreas-center or call 615-473-1930.
"We are thrilled to expand our NPF Centers of Excellence Program to better serve the needs of patients suffering from pancreas disease," said David Bakelman, CEO of the National Pancreas Foundation. "The NPF Centers of Excellence Program is one of the pillars of the National Pancreas Foundation, and we are looking forward to working with our current and new centers."
About Vanderbilt University Medical Center
Vanderbilt University Medical Center (VUMC) is the largest comprehensive research, teaching and patient care health system in the Mid-South region, with the highest ranked adult and children's hospitals in the Southeast by U.S. News & World Report. Based in Nashville, Tennessee, VUMC sees over 3 million patient visits per year in over 200 ambulatory locations, performs 88,000 surgical operations and discharges 75,000 inpatients from its main-campus adult, children's, psychiatric and rehabilitation hospitals and three regional community hospitals. The Medical Center is the largest non-governmental employer of Middle Tennesseans, with nearly 40,000 staff, including more than 3,000 physicians, advanced practice nurses and scientists appointed to the Vanderbilt University faculty. For more information and the latest news follow VUMC on Facebook, LinkedIn, Twitter and in the VUMC Reporter.
About the National Pancreas Foundation
Founded in 1997, the National Pancreas Foundation (NPF) provides hope for those suffering from pancreatitis and pancreatic cancer through funding cutting-edge research, advocating for new and better therapies and providing support and education for patients, caregivers and healthcare professionals. The NPF is the only foundation dedicated to patients suffering from all forms of pancreas disease. For more information, visit www.pancreasfoundation.org
Disclaimer: AAAS and EurekAlert! are not responsible for the accuracy of news releases posted to EurekAlert! by contributing institutions or for the use of any information through the EurekAlert system.